Mercy Keeps Our World Existing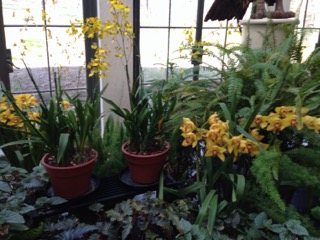 Once an elderly woman approached the then Auxiliary Bishop of Buenos Aires, now Pope Francis.  Seeing her, Pope Francis called out Abuela, (Grandmother), as they do in Argentina.  "Abuela, do you want to confess?" "Yes," she replied.  And since he was ready to leave for a Confirmation, said: "But if you have no sins…" he said admiringly! Her answer was swift and immediate: "we all have sins."  "But maybe the Lord can't forgive them," Bishop Bergoglio responded.  "The Lord forgives everything!" she replied.  To which the Bishop commented, "How do you know?"  Then came a most insightful response, which astonished the Bishop even to this very day.
She softly said: "Well If the Lord didn't forgive everything, our world would not exist."  Now those words spoken by a wise grandmother years ago remain within the heart of Pope Francis.
 Her words echo to this day in our "mercy" church--"If the Lord didn't forgive everything, our world would not exist."  Like Pope Francis, we need to hear these wonderful heartfelt words with every step we walk upon this earth.  We are sinners and can't do life alone.  But, as we should know the Lord loves us and with His love comes mercy-the mercy that helps us begin again.
This is why the Lord calls those who are weak: Peter, Matthew, Zaccheus, Thomas, you and me.  He calls us and makes us strong by His mercy.  It's the same with Mary Magdalene, and the woman caught in adultery.  Listen again: "Has no one condemned you, then neither do I, go and sin no more" said Jesus to the embarrassed woman.
Now we don't know if this woman ever sinned again.  What we do know is she never forgot these words the Lord spoke "then neither do I."
And when she remembers--as we all do--we come running back to Jesus to try again.  Pope Francis wrote: "As long as we are alive, we have the Lord's mercy as a gift."  This means everyone has this same gift of abundant mercy.
And, again, as that wise "Abuela," grandmother said: "If the Lord didn't forgive everything, our world would not exist."  But we know our world does exist.  The Lord has risen from the dead and we are alive yet another day--and so is God's mercy.